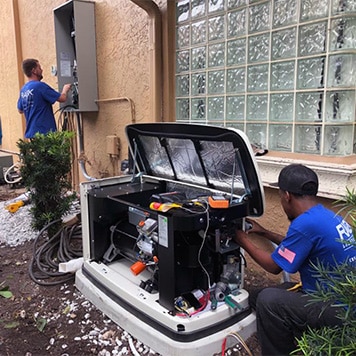 Generator Maintenance in Fort Pierce
Many of us install a generator, and that is the last time we think about it. But when a generator isn't cared for through routine maintenance and service, it either doesn't run at all or doesn't run the way it's intended.
In Fort Pierce, the specialists at Rack Electric can effectively maintain a wide variety of generator models. We guarantee that your Fort Pierce residence or place of business will have dependable power to keep the lights on in the event of a power outage.
Call us today to ensure that your Fort Pierce generator is working when you need it most!
Why Choose Rack
Teamwork

We're the electrical and generator industry leader for a reason. At Rack, we encourage each of our team members to work together to solve every single challenge we face.

Quality

We won't just meet your expectations; we'll exceed them. We believe in quality over quantity. We will prove ourselves to you through the success and the quality of your project.

Turnkey

We offer complete turnkey systems. All of our installations are ready to go after we complete our work. We never walk away until the job is 100% finished and you're 100% satisfied.
Our Fort Pierce Generator Services
Book Online
Book Online
Our Fort Pierce Generator Maintenance Service
Running the fuel source through the generator to clear any obstructions is a component of generator maintenance in Fort Pierce. A fuel filter will be placed in gasoline generators as well, and you should check it for obstructions at least once a month.
Along with routine air filter cleaning, lubrication is also advised. Periodically, the oil level needs to be checked and topped off. You should inspect the belts as part of the cleaning process to make sure they are in good shape. Belt replacement will be required more regularly for generators that are utilized frequently.
Checking the following is part of Rack Electric's home generator maintenance service in Fort Pierce:
Alternator
Air System
Coolant System
Fuel System
Lubrication System
Starting System
Transfer Switch
DIY Generator Maintenance Tips
Even while we advise hiring a specialist for routine generator maintenance in Fort Pierce, there are some tasks you can complete on your own to keep your generator in good condition.
Run a quick self-test once a week to start. By doing this, you can make sure your house generator is in good working order before hurricane season starts and make sure there are no alarms or alerts you need to be concerned about. Be sure to also:
Check the oil every month and add more if necessary
Inspect the air filter and replace it if the filter is clogged or dirty
Keep the area around the generator clean
Check that the battery terminals are clean and tight
Call Us for Reliable Fort Pierce Generator Maintenance
A home generator is useful all year round, not just in hurricane season. Your home may be without electricity for an unforeseen period of time if it happens abruptly and at the worst possible time. You should therefore constantly be ready for everything. Contact Rack Electric right away for the best generator repair in Fort Pierce to keep your investment safe and energized!
Book Online
Book Online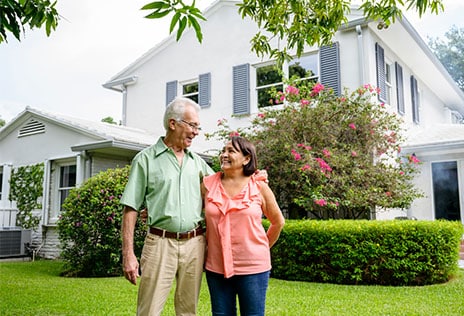 Why Choose Us for Your Fort Pierce Generator Maintenance
At Rack Electric, we are proud to be your go-to Fort Pierce generator maintenance experts. People love us because we:
Offer upfront pricing, financing options & guarantees
Are family-owned and operated
Use industry-leading equipment & technology
Are a premier Generac dealer & a state-certified contractor
Are available 24/7 for emergencies
Offer turn-key, ready-to-go services
Have your back, no matter what!
Fort Pierce Generator FAQ
Fort Pierce Generator FAQ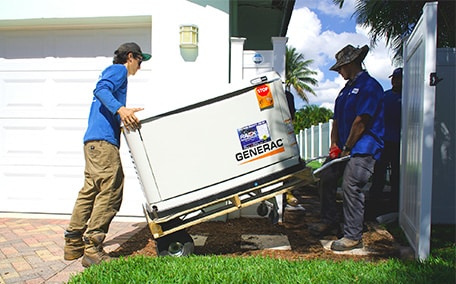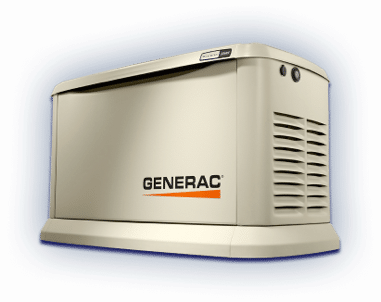 Call the Best Generator Maintenence Company in Fort Pierce
If you have a properly working generator, you'll be able to enjoy all the comforts of home during a storm, rather than enduring heat and darkness as the wind and rain wreak havoc outside.
Residential standby generators are ideal for those who want to remain secure and comfortable at home. If you need Fort Pierce generator maintenance, contact Rack Electric. We'll consult with you to make sure your generator is working properly in no time!
Book Online
Book Online