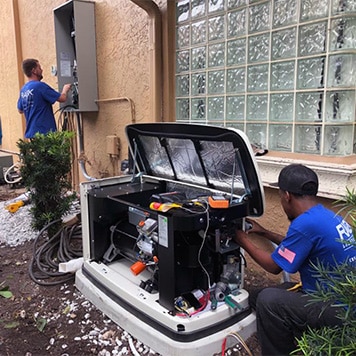 Generator Repair Miami, FL
Residents of Miami and the surrounding area are at risk of flooding from downpours, hurricanes, and tropical storms. Despite all the beauty of Miami, it's challenging to deal with its unfavorable weather systems. We rely on backup generators to keep our homes and businesses up and running, no matter what kind of storm comes our way. Let Rack Electric help you prepare!
There's nothing worse than facing a storm and realizing your generator isn't working or needs immediate repair. You deserve a working, reliable generator that operates at optimal performance throughout the year. The team at Rack Electric provides all of the installation and Miami generator repair services you need. Contact Rack Electric today to keep your generator up and running, no matter the season.
Why Choose Rack
Teamwork

We're the electrical and generator industry leader for a reason. At Rack, we encourage each of our team members to work together to solve every single challenge we face.

Quality

We won't just meet your expectations; we'll exceed them. We believe in quality over quantity. We will prove ourselves to you through the success and the quality of your project.

Turnkey

We offer complete turnkey systems. All of our installations are ready to go after we complete our work. We never walk away until the job is 100% finished and you're 100% satisfied.
Our South Florida Generator Services
Book Online
Book Online
Get Ready for Hurricane Season With a Generator Repair in Miami, FL
Having supplies like food and water will surely come in handy during hurricane season, but having power is one of the most crucial aspects of your comfort and survival. It is always a good idea to make sure your generator is in top working condition before hurricane season, and if you need generator repair in Miami, call us right away so you don't get stuck without power.
Signs You May Need Generator Repair in Miami
Whether you're using a commercial or residential generator, at some point you'll need generator repair in Miami. Call the generator experts at Rack Electric for service if you experience any of these symptoms:
Worn or damaged electrical components
Leaky fluid lines or storage tanks
Battery charging issues
Generator won't turn on
Generator won't stay on
System alerts
Our Miami Standby Generator Repair Process
Living in Florida means our generators are exposed to harsh weather elements. Whether it's a torrential downpour or high humidity levels, your unit can take a beating and requires Miami generator repair.
Depend on the Miami generator repair services from the professionals at Rack Electric. We'll send out licensed, expert technicians to get everything up and running. Our goal is to keep your home safe and ensure your electricity keeps running, no matter the weather or impending hurricane. We'll keep your standby generator working efficiently, whether you need a new unit, maintenance, or repair.
How to Prevent the Need for Generator Repair in Miami
Sometimes inclement weather factors are beyond our control,. But you can avoid so many emergency generator repairs with Rack Electric's Miami generator repair and maintenance program.
We'll help you get on a schedule to check on your generator on a regular basis. Our electricians will ensure your generator is working at optimal capacity and look for any issues before they spiral out of control to offer the peace of mind you deserve.
Call Us for Miami Generator Repair 24/7
Call Rack Electric right now for generator repair in Miami if your generator isn't operating as it should, or not at all. We'll arrive at your location quickly, locate the issue with your generator, and start working on resolving it right away. 365 days a year, our Miami generator repair specialists are here and prepared to assist you.
Book Online
Book Online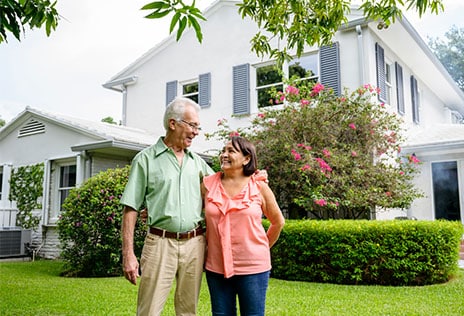 Why Choose Us for Your Miami Generator Repair
Rack Electric proudly serve as your reliable, go-to Miami generator repair experts. Our loyal customers come to us again and again because we:
Offer upfront pricing, financing options & guarantees
Are family-owned and operated
Use industry-leading equipment & technology
Are a premier Generac dealer & a state-certified contractor
Are available 24/7 for emergencies
Offer turn-key, ready-to-go services
Have your back, no matter what!
Miami Generator Repair FAQ
Miami Generator Repair FAQ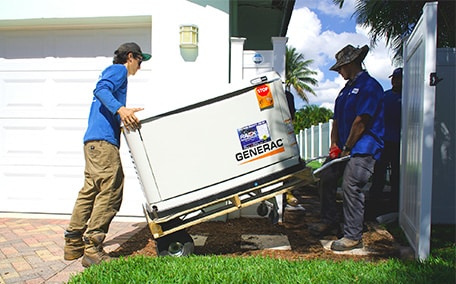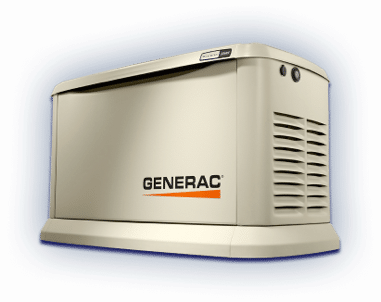 Call the Best Generator Repair Techs in Miami
A reliable, working backup generator provides the comforts of home during a storm and can have unseen benefits, like keeping mold and mildew after flooding at bay.
Residential standby generators are also ideal for those who want to remain secure and comfortable at home. If you need Miami generator repair, contact Rack Electric. We'll get there as soon as possible to assess the problem and have your generator working properly in no time.
Book Online
Book Online