Generac® Smart Management Module (SMM)
Liquid Cooled with Nexus™ Controller | QT100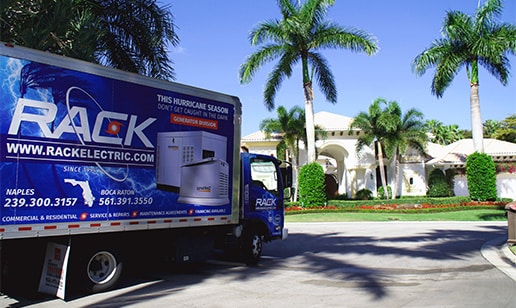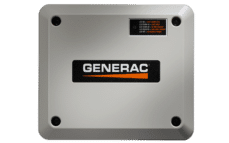 Generac® Smart Management Module (SMM)
Smart Power Management System | G007000-0
Generac® 240 VAC power supply source from line input
NEMA 3R-rated enclosure
220/240-volt UL-listed
50 Hz / 60 Hz selection available
Our South Florida Generator Services
Book Online
Book Online
Description
The Generac® Smart Management Module (SMM) is a stand-alone wireless unit. It can control one 240VAC circuit/device up to 50 Amps. It simply watches incoming voltage and frequency. With correct voltage and frequency, the SMM will allow the circuit/device to operate. If voltage and frequency fall to an unacceptable level, the SMM will shut down the connected circuit/device. The SMM is typically used for larger load items connected to the generator. In addition to the Load Shed Module in the transfer switch, the SMM helps protect the generator from an overload condition. With an outdoor-rated enclosure, the SMM allows a lot of flexibility for installation. It can be mounted and installed anywhere between the breaker and the item being powered.
Additional Information
Weight: 2.44 lbs
Dimensions: 6.17 × 7.06 × 4.72 in
Specs
Generac's Smart Power Management System is designed to optimize the performance of a standby generator. The system can consist of up to 8 individual Smart Management Modules (SMM). Unlike other load management systems that depend on another control device, the SMM modules are actually self-aware and operate autonomously.
Frequency is the true measure of generator engine performance and does not need to factor in increased ambient temperatures, elevation changes, or generator fuel type. The modules monitor the frequency (Hz) of power being produced by Generac's standby generators. If frequency falls below a certain threshold, the module will automatically follow a power management algorithm to reduce the chance of a generator overload condition.
The modules can be set to a load priority between 1⁠—8, or be set in a lock-out-only mode for loads that just simply do not need to run in an outage. This reduces the minimum size for a most-cost-effective solution.