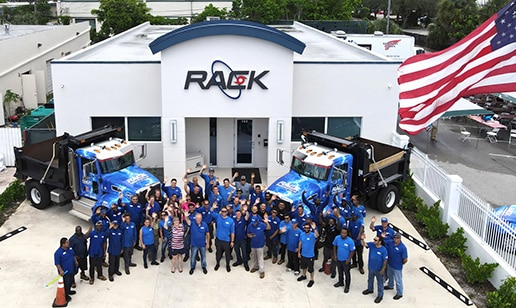 Solar Services in South Florida
Are you thinking about installing solar panels in South Florida? At Rack Electric, we have nearly 10 years of solar system installation experience. In fact, we are the #1 solar panel system installer in the area.
If you're considering solar panels, give us a call. We'll send out one of our solar experts to assess your structure, then help you decide if this option is right for your situation and your needs. If it is, we'll get started right away and complete your solar panel system installation in South Florida soon.
Why Choose Rack
Teamwork

We're the electrical and generator industry leader for a reason. At Rack, we encourage each of our team members to work together to solve every single challenge we face.

Quality

We won't just meet your expectations; we'll exceed them. We believe in quality over quantity. We will prove ourselves to you through the success and the quality of your project.

Turnkey

We offer complete turnkey systems. All of our installations are ready to go after we complete our work. We never walk away until the job is 100% finished and you're 100% satisfied.
Why Choose Us
At Rack Electric, we are proud to be your go-to electrician in South Florida. People love us because we:
Offer upfront pricing, financing options & guarantees
Are family-owned and operated
Use industry-leading equipment & technology
Are available 24/7 for emergencies
Have a commitment to customer satisfaction; we have your back, no matter what!
$XX Off
Offer Details Here
Disclaimer Here
Are Solar Panels Right for You?
The final decision about installing solar panels is always up to you. Our team is happy to assess the situation, then give you our honest, professional opinion. Factors to consider before choosing a solar panel installation in South Florida include:
What is the state of your roof? Does it need repairs or replacement?
Where will the water that hits your roof go if you install solar panels?
Do you get enough sun for solar panels to be effective?
What are your home's energy needs and how does that compare to the energy solar panels could generate?
What is the incline angle on your roof and is that compatible with solar panels?
Is there a tree or anything else that shades all or part of your roof?
Book Online
Book Online
Solar Panel Installation
If you choose solar panel installation in South Florida, we'll help you select the best panels for your home. We usually install Tesla Powerwall or Enphase panels, because we approve of their quality and both companies are trustworthy and reliable.
Our team will handle every aspect of your solar panel installation, and we won't leave until we are sure they are working the way they are supposed to. Our goal is to help you take steps toward using renewable energy, and we'll do whatever it takes to achieve that.
If you have questions about solar panels in South Florida, you can call us with those, too! An initial meeting or conversation is not a commitment to purchase solar panels. Gather as much information as you need so you can make an informed choice.
Generator Services
View Our Generator Services
Electrical Services
View Our Electric Services
Gas Services
View Our Gas Services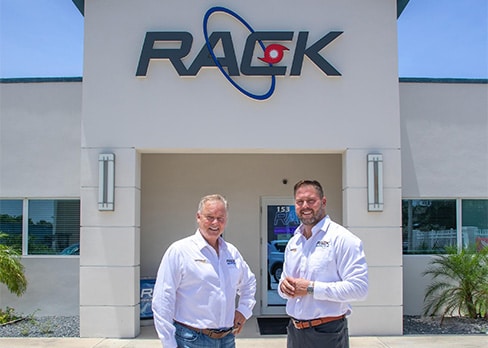 Get Your Solar Panels in South Florida Installed Today
Call us at Rack Electric today to start your solar panel installation in South Florida. Before long, you'll have the panels you need and you'll start your green energy journey.
Book Online
Book Online
Rack Has Your Back
Serving All South Florida Counties