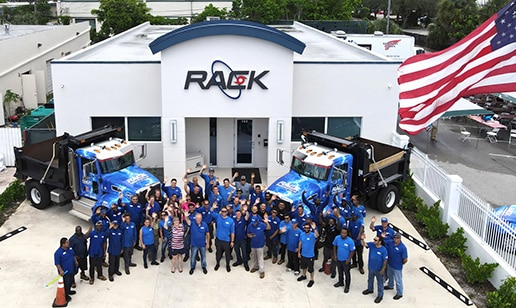 Underground Propane Tank Installation in South Florida
With a standby generator installed on your property, you'll gain numerous benefits. Whenever a power outage occurs, your standby generator will turn on and give you the light and energy you need during times of darkness.
However, to make sure that your new generator is powered properly, it will need a fuel source. Our underground propane tanks can provide the fuel you need whenever you need it. Call our experts at Rack Electric about underground propane tank installation in South Florida.
To learn more about what our services can do for you as well as what's generally required for underground propane tank installation in South Florida, continue reading below
Why Choose Rack
Teamwork

We're the electrical and generator industry leader for a reason. At Rack, we encourage each of our team members to work together to solve every single challenge we face.

Quality

We won't just meet your expectations; we'll exceed them. We believe in quality over quantity. We will prove ourselves to you through the success and the quality of your project.

Turnkey

We offer complete turnkey systems. All of our installations are ready to go after we complete our work. We never walk away until the job is 100% finished and you're 100% satisfied.
Our South Florida Gas Services
Book Online
Book Online
Rack Electric's South Florida Underground Tank Installation Services
Our company's staff of industry experts are deeply passionate about their work and are also dedicated to providing Floridians with the power they need when the lights go out.
Because Florida is highly vulnerable to powerful storms during hurricane season, power outages are very likely to occur. When a power outage takes place, you'll be living in total darkness unless you have a plan in place ahead of time.
That's why you should call us and get a high-end generator installed. We will ensure that your property is lit when darkness occurs. Add to your generator's versatility and functionality when you choose a South Florida underground propane tank installation, too.
Rack Electric's staff is well-experienced and knowledgeable. Our team is also well-versed about the rules and regulations concerning underground tank installation. You can trust that, with our expert assistance, the underground tank installation process will go smoothly and with no issues at all.
Rules & Regulations Surrounding Underground Tank Installation in South Florida
The laws surrounding underground propane tank installation in South Florida are complex. We can, however, give you a simple guideline that coincides with the size of your tank for underground installation.
Underground propane tanks in South Florida generally come in two sizes:
● 120 gallon
● 250 gallon
Each of these has its own specifications. For a 120 gallon tank, you'll need a hole that is:
● 30 inches deep
● 30 inches wide
● 6 feet long
For a 250 gallon tank, you'll need a hole that's:
● 4 feet deep
● 4 feet wide
● 8 feet long
No matter which tank you choose, you'll need to make sure that you have more than enough space on your property's grounds for an underground tank. If you're not sure whether there's enough space, feel free to contact Rack Electric for our professional opinion. Our staff will be able to tell you if you have the right amount of space underground propane tank installation in South Florida.
South Florida Under Paver Propane Tank Installation
As you're assessing your grounds to look for possible locations where you can have your new underground propane tank installed, feel free to inspect the areas where there are also pavers. Rack Electric where we can provide you with the best under paver propane tank installation in South Florida.
Our South Florida under paver propane tank installation services will make sure that, when your new tank is buried under pavers, there'll be no issues whatsoever. We'll make sure your pavers get back where they belong so nothing about your property is disrupted when we're done.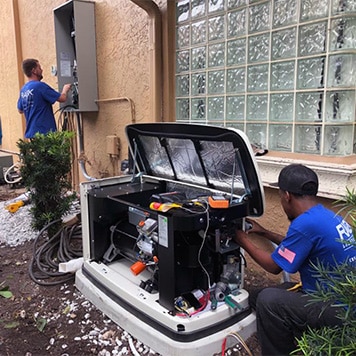 Choose Rack Electric For Your South Florida Underground Tank Installation
At Rack Electric, we acknowledge just how common it can be for Florida properties to lose power in the event of a storm. With hurricane season being a seasonal issue, we find that generators are a necessity for countless property owners.
As a property owner, you don't want to hire any old service provider for your generator and underground propane tank installation. We are experienced, equipped, and knowledgeable, and we are here to help.
When you call us, we'll make sure you don't end up being one of the many Floridians living in the dark when the power goes out. When we're finished with your generator and underground propane tank installation in South Florida, your new generator will be ready to perform even in the darkest of times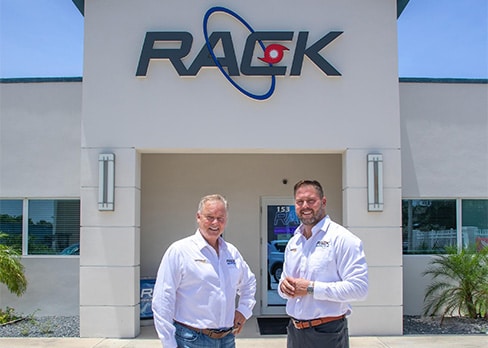 Call Rack Electric Today to Get Your South Florida Underground Propane Tank Installation
When you're ready to get your new generator and your new underground tank, call us at Rack Electric. We've provided our quality services to numerous patrons in the South Florida region, and we'll be more than happy to provide them to you, too.
We feel more than confident that when you choose us, you'll benefit from our work tremendously as you're added to our growing list of satisfied customers. For any inquiries, you may call us at our Boca Raton headquarters (561-666-8960) or our Naples office (239-300-3157), or you can visit our contact page. Make your appointment now to get reliable power soon!
Book Online
Book Online