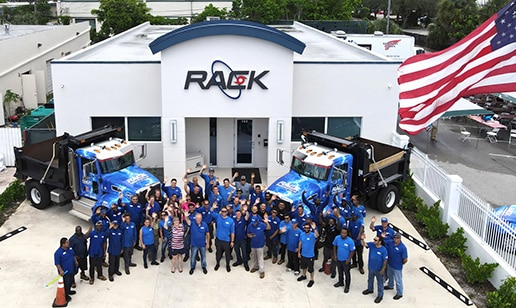 Electrical and Generator Services in Cape Coral
Rack Electric is a family-owned business that is state-certified, which makes us one of the most trusted electrical contracting services existing in Florida. One of the most popular services we offer at Rack Electric is the installation of automatic standby generators. We pride ourselves in supplying patrons with backup energy at their disposal when certain power outage scenarios take place and disrupt your leisure. We're confident that our professional team at Rack Electric will impress you with their industry expertise, adding you to our list of countless satisfied customers.
Rack Electric can install generators for any Cape Coral home.
Cape Coral Standby Generators
While the rest of the neighborhood is sitting in darkness, you can have your lights kept on with the installation of our residential standby generators. Most homes are typically powered by a network of substations, transformers, and miles of power lines provided by the utility company. When any of these malfunction, homes nearby will have their power shut down until they're restored. Repairs, however, can last from a few seconds to days depending on the severity of the damage. With a standby generator, though, once the main power has been switched off, you can expect power restored to your home during a blackout. Our standby generators can provide you roughly 3,000 hours of use.
Hurricane Season Planning for Your Home
Over 500 large storms have hit the State of Florida since they've been recorded. Proud Floridians are notorious for shrugging off these storms and typically put up their window panels a few hours before they hit. The plan is to wait it out but once power is lost, Floridians begin to acknowledge the severity of the situation. Due to the strength of most large storms, significant damage is sure to follow. Even a Category 1 Hurricane can bring with it winds powerful enough to knock over energy lines and cause flooding. When something like this happens consider using a standby generator as opposed to a portable one. When you have a standby generator installed by Rack Electric, you can expect to avoid extensive blackouts during these troubling times.
Cape Coral Standby Generator Installation
Our expert team is ready to install your standby generator for your home right away. After contacting us, we go to your location where we lay the foundation for your home standby generator. We're fully equipped to install it ourselves and can also run diagnostic tests and acquire any permits needed. While many companies' goals involve installing your generator as quickly as possible, Rack Electric aims to get the job done right the first time. Your family's well-being matters to us more than anything else, which is why we make sure everything is done properly.