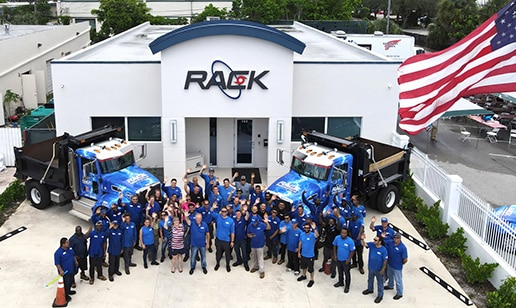 Electrical Services in South Florida
When you need an electrician in South Florida, our team from Rack Electric is here to help. Call us ASAP so we can get to you fast and get your electricity working safely and well again soon. We offer a wide variety of services, so contact us right away to get started or learn more.
Why Choose Rack
Teamwork

We're the electrical and generator industry leader for a reason. At Rack, we encourage each of our team members to work together to solve every single challenge we face.

Quality

We won't just meet your expectations; we'll exceed them. We believe in quality over quantity. We will prove ourselves to you through the success and the quality of your project.

Turnkey

We offer complete turnkey systems. All of our installations are ready to go after we complete our work. We never walk away until the job is 100% finished and you're 100% satisfied.
Why Choose Us
At Rack Electric, we are proud to be your go-to electrician in South Florida. People love us because we:
Offer upfront pricing, financing options & guarantees
Are family-owned and operated
Use industry-leading equipment & technology
Are available 24/7 for emergencies
Have a commitment to customer satisfaction; we have your back, no matter what!
Our South Florida Electrical Services
When it comes to electrical services in South Florida, there's nothing we won't do for you. Call us now to schedule any of the following:
Electrical repairs & installations
Safety inspections
Electrical panels & circuit breakers
Wiring & rewiring
Lighting
Security systems
AV systems
CO2 & smoke detectors
And more!
Book Online
Book Online
Our South Florida Electrical Services
South Florida Residential Electricians
No matter what your home's electrical system in South Florida needs, we have you covered. Call us now and we will be there soon. We'll find the source of your electrical problems or help you figure out exactly how you need your electrical system to work. Then, we'll get it working well before we go
South Florida Commercial Electricians
We understand that our commercial customers need something different than our residential ones, which is why we'll send a commercial electrical expert to your door fast. No matter what you need for your business's electricity, we'll get the job done fast.
South Florida Electrical Repair
When you're facing an electrical repair in South Florida, rely on our team to get it done well and to get your electricity working again soon. There's nothing we can't fix, so call us now and then stop worrying, because we will be there soon!
South Florida Electrical Installation
We can install anything related to your electrical system. From lighting to circuit breakers to their boxes and more, we have your back. Call now, tell us what you need, and we'll send an expert electrician in South Florida to you ASAP.
South Florida Electrical Safety Inspections
Make sure your electricity is working well and that your structure is safe when you call and ask us about an electrical inspection in South Florida today. We'll get you the results you need fast and help you make any needed repairs soon!
Generator Services
View Our Generator Services
Solar Services
View Our Solar Services
Gas Services
View Our Gas Services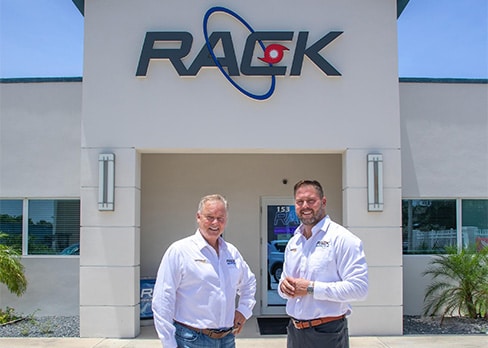 Get Help from a Professional Electrician in South Florida Today!
Don't ever put off calling for electrical help! Waiting can compromise your safety and make life harder than it needs to be. Give us a call at Rack Electric today and we will be there soon. Schedule an appointment with one of our skilled electricians in South Florida now.
Book Online
Book Online