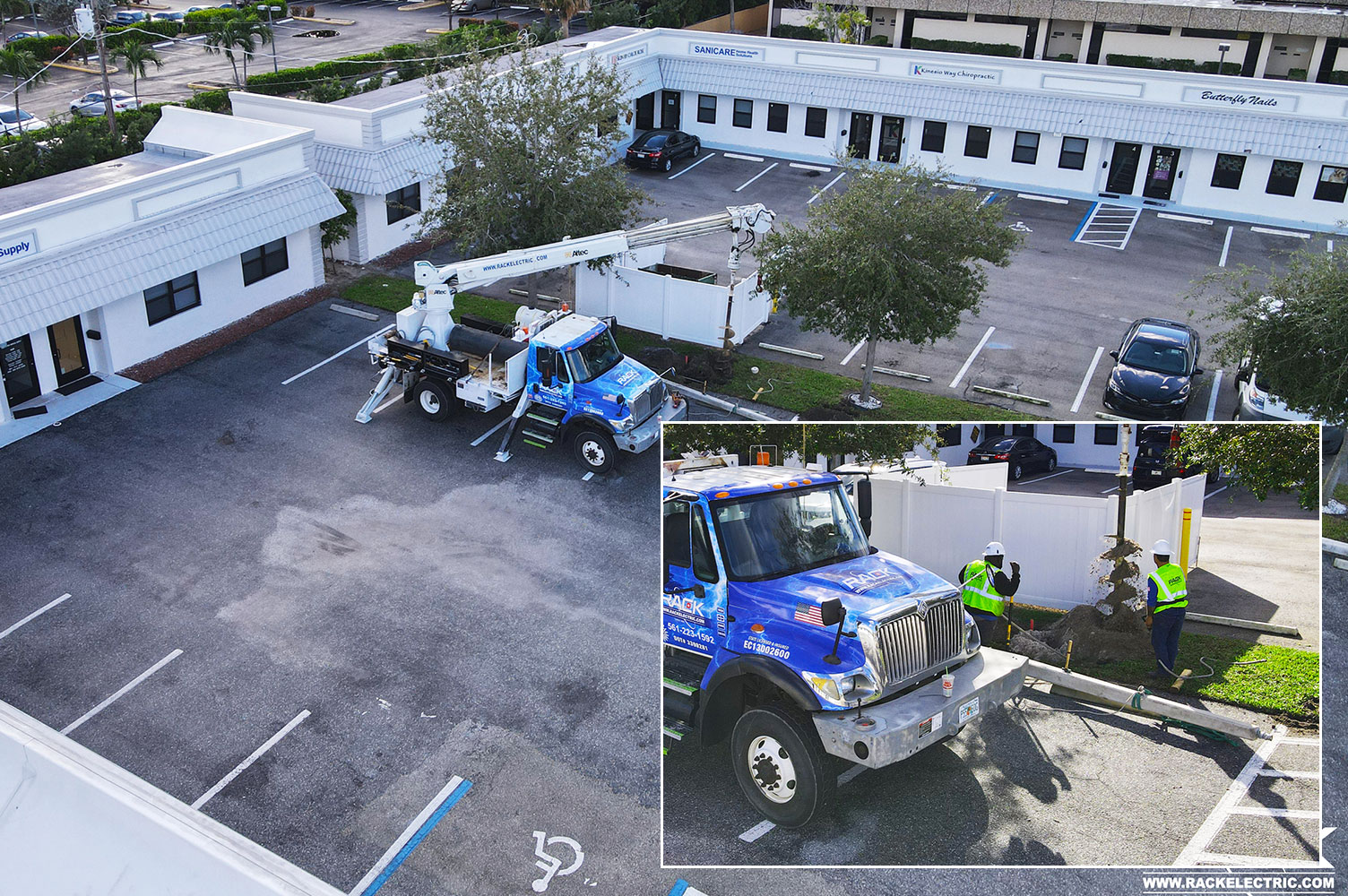 Auger, Digging, and Pole-Setting Services in Boca Raton and Naples, FL
Have you been asking, "Who offers auger, digging, and pole-setting services near me?" The answer is Rack Electric in Boca Raton and Naples, FL. Our electrical business has been meeting the needs of South Florida residents for over 20 years, and that includes auger services, as well as digging and pole-setting.
What is an auger and what are auger services used for?
An auger is like a large metal drill bit that's used to dig into the ground, and Rack Electric uses these metal pieces to dig holes that are several to over a dozen inches wide and as deep as several dozen feet in order to set poles that require electricity. We can dig through multiple types of surfaces and secure poles in any type of dirt.
How does the auger service work?
We use state-of-the-art equipment to ensure every hole dug is straight and level, so that the pole is also straight and level. Only when those requirements are met do we install the electrical wiring.
Our equipment allows us to drill holes over 30 feet down and anywhere from 10 to 46 inches wide to set poles. Once we ensure they are level and plumb, we build and mount the heads.
Because we have licensed master electricians to install the electrical wiring along the pole, you don't have to hire additional electrical contractors. When we're done, we guarantee that your pole is properly set and that every light will work.
Why choose Rack Electric for your auger services?
Rack Electric is the best choice for auger, digging, and pole-setting services because we can handle the whole project from start to finish. You won't have to spend the extra time and money hiring separate contractors to complete the job.
Contact Rack Electric today and let's talk about your project so that we can give you a quote for our auger services!