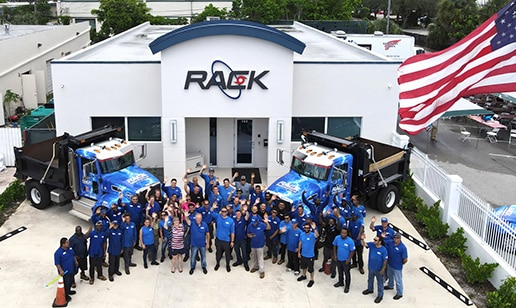 South Florida Generator Repair
As South Floridians, our homes are always under the constant threat of major rainstorms, hurricane season, tropical storms, and other inclement weather systems that crash into us every single year. We rely upon our standby generators to keep our homes up and running through the heaviest of storms.
There's no worse feeling than noticing that your generator is damaged or working improperly right before a hurricane or another massive storm is heading your way. At Rack Electric, we know how important it is for your generator to be running at peak efficiency all year long, which is why we offer a full range of South Florida generator repair services.
Why Choose Rack
Teamwork

We're the electrical and generator industry leader for a reason. At Rack, we encourage each of our team members to work together to solve every single challenge we face.

Quality

We won't just meet your expectations; we'll exceed them. We believe in quality over quantity. We will prove ourselves to you through the success and the quality of your project.

Turnkey

We offer complete turnkey systems. All of our installations are ready to go after we complete our work. We never walk away until the job is 100% finished and you're 100% satisfied.
Our Generator Services
Book Online
Book Online
Signs You Need Generator Repair in South Florida
Whether it's a residential or commercial generator, as your generator accumulates more wear and tear, there will be signs that it needs to be serviced by a professional. If you notice any of the issues below, call Rack Electric for generator repair in South Florida right away:
Worn or damaged electrical components
Leaky fluid lines or storage tanks
Battery charging issues
Generator won't turn on
Generator won't stay on
System alerts
Our South Florida Standby Generator Repair Process
Living in Florida means that we leave our generators open to the elements all year long. This includes anything from daily torrential downpours to heavy amounts of humidity. Your generator is constantly exposed, which may lead to it needing some serious repairs.
The experts at Rack Electric are able to provide generator repair services throughout South Florida. We'll dispatch a team of skilled electricians to get to the root of the problem and perform
your generator repair in South Florida as efficiently as possible. Our electricians will assess what the issue is, what they need to make the repairs and carry them out quickly so you have the power you need. We promise that we'll have your standby generator back up and running, so you can rest easy knowing that your home is ready for whatever may come its way.
How to Prevent Generator Repair in South Florida
While some things are out of our control, we can minimize the number of last-minute repairs your generator might need during its lifetime. We're able to eliminate any and all breakdowns thanks to Rack Electric's South Florida generator repair and maintenance program.
We'll work with you to schedule dates where we'll perform regular checkups on your generator. Our electricians will make sure that it's at 100% and doesn't have any current issues affecting it. Our maintenance program allows us to ensure that any outstanding issues are taken care of right away, so you have peace of mind knowing that everything is running smoothly.
Book Online
Book Online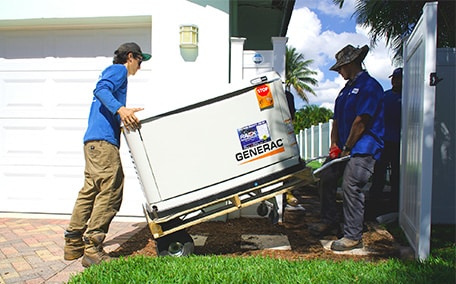 Why Choose Us for Your South Florida Generator Repair
At Rack Electric, we are proud to be your go-to South Florida generator repair experts. People love us because we:
Offer upfront pricing, financing options & guarantees
Are family-owned and operated
Use industry-leading equipment & technology
Are a premier Generac dealer & a state-certified contractor
Are available 24/7 for emergencies
Offer turn-key, ready-to-go services
Have your back, no matter what!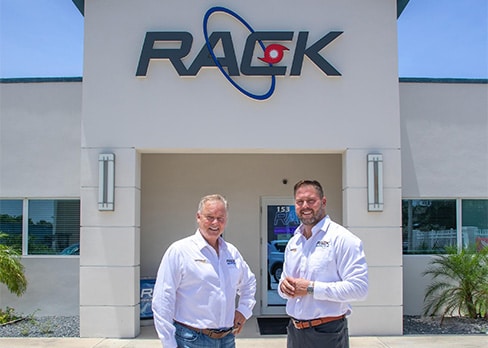 South Florida Generator Repair Available 24/7
If your generator isn't working the way it used to, the way you need it to, or at all, contact Rack Electric right away for generator repair in South Florida. We'll get to you quickly, identify the source of your generator's problem and get to work on fixing it right away. Our South Florida generator repair experts are standing by, ready to help 24/7, 365 days a year.
Book Online
Book Online