EV Charging Stations
Electric Vehicle Charging Stations in South Florida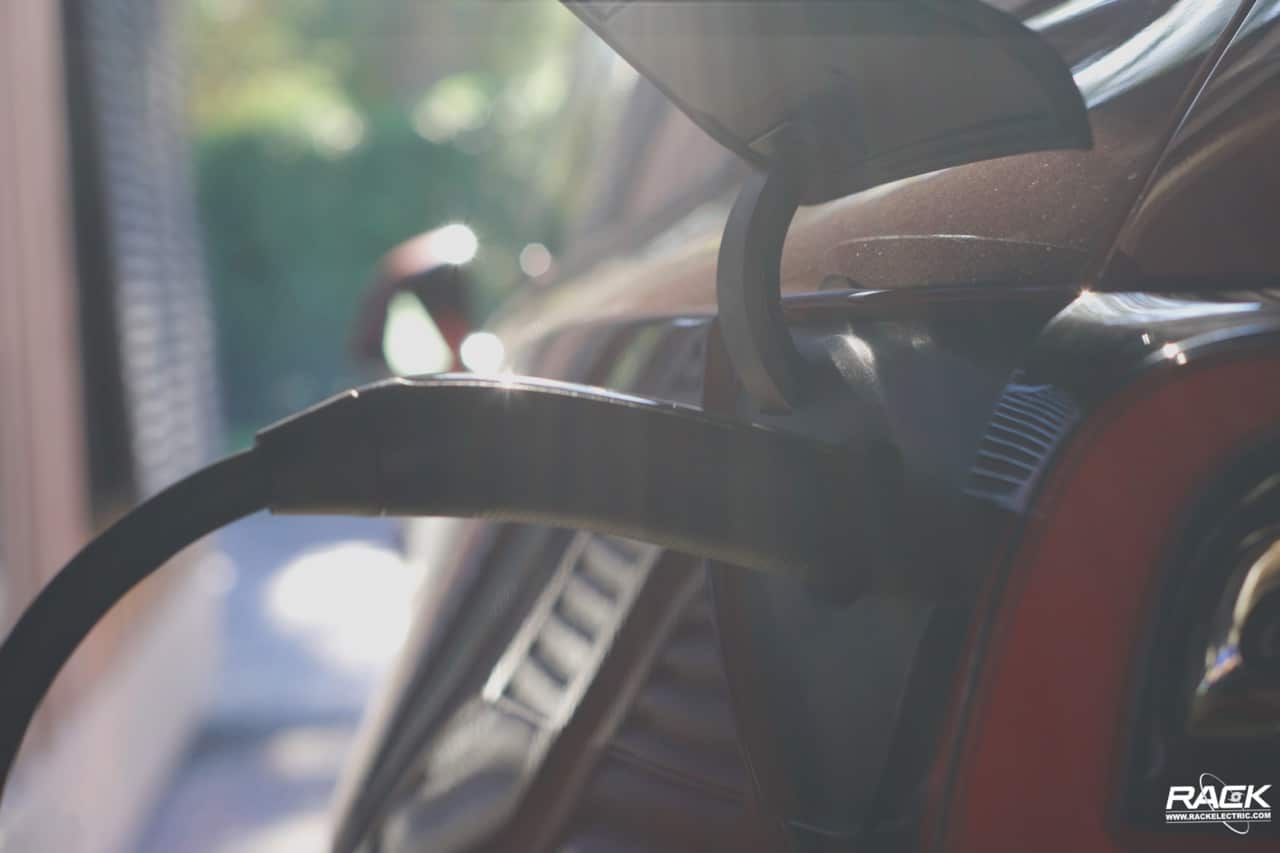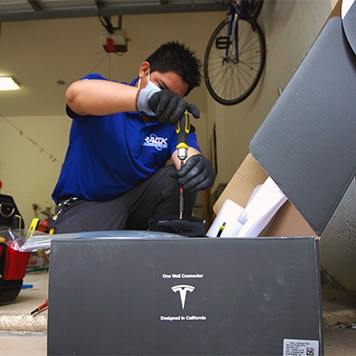 Charge at Your Home or Office!
Electric Vehicle charging is just as easy as charging any of your mobile devices. Simply plug in your Tesla (or other electric car) when you arrive home at the end of the day and you will have a full charge in the morning when you need it.
Over 95% of electric cars are charged at home. Because of this, we strive to make the process of purchasing, installation, and service/maintenance of your Boca Raton EV charging station a breeze. Enjoy a fast, safe and reliable EV Charging experience from the comfort of your Boca Raton home.
Why Choose Rack
Teamwork

We're the electrical and generator industry leader for a reason. At Rack, we encourage each of our team members to work together to solve every single challenge we face.

Quality

We won't just meet your expectations; we'll exceed them. We believe in quality over quantity. We will prove ourselves to you through the success and the quality of your project.

Turnkey

We offer complete turnkey systems. All of our installations are ready to go after we complete our work. We never walk away until the job is 100% finished and you're 100% satisfied.
What to Expect from Rack
Professionally licensed and certified technicians who will give expert advice on installation questions
No hidden pricing
What we quote is what you will pay.
Our commitment to customer satisfaction fuels our guarantee that you will get the best quality EV Charging station installation
$XX Off
Offer Details Here
Disclaimer here
EV Charging
If you are looking for affordable EV Charger Station installation in Boca Raton and its surrounding areas, then look no further than Rack Electric. We have years of experience installing Electric Vehicle Charger Stations in Boca Raton and Palm Beach county.
Book Online
Book Online
EV Station Services
Mobile Connector and Adapters
Standard Charging Equipment supports charging rates of up to 29 miles of range every hour. You get the following items:
20 foot long mobile connector for on the go
NEMA 5-15 Adapter for household 110 volt outlets
NEMA 14-50 for high voltage (240 volt) outlets
Public Charging Station Adapter
A standard household outlet will charge your Tesla/Electric Vehicle, however, for even faster charging, we recommend a 240 volt outlet be installed.
Wall Connector
Tesla offers a wall connector that can greatly increase their vehicle's charging speed. Instead of the standard 29 miles of range per hour of charging, a wall connector offers 52 miles of range per hour. This is a great option for those people who are always on the go!
Our staff will do the proper load calculations to allow for maximum charging capability. Call or contact us today for any inquiries.
Residential EV Charging
Having an EV charging station installed in the home is one of the best ways to charge a Tesla or electric vehicles. This allows for easy and convenient charging for homeowners. An EV charging station can be installed in a garage or in a carport and uses less power than running an air conditioning unit.
Business EV Charging
EV charging stations are an exciting opportunity for business that is looking to expand into the EV charging market. New EV technologies and demand creates customer value as they have a place to charge their vehicle. Businesses can construct an EV charging model by energy use, subscriptions, or pre-charge fees. Rack Electric can install a charging station at nearly every business location, contact us to find out more.
Commercial EV Charging
An EV charging station is one of the best additions to a commercial property. For facilities that have multi-unit residences and offices, an EV station helps keep electric vehicles fully charged. The installation of EV charging stations for a commercial building adds to its overall value. Have Rack Electric install an EV charging station for your commercial property.
Fleet EV Charging
For businesses looking to charge a fleet of electric vehicles, installing an EV charger is the best solution. Having an EV charging system allows for multiple electric fleet vehicles and buses to be charged at the same time. This helps reduce operating expenses by lowering fueling and maintenance costs. Establish your business as a green leader with fleet EV charging from Rack Electric.
Generator Services
View Our Generator Services
Solar Services
View Our Solar Services
Electrical Services
View Our Electric Services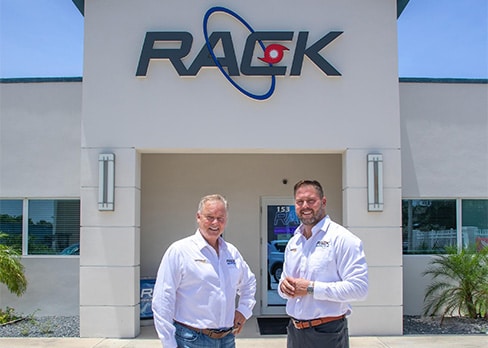 We Are Here For All Your EV Charging Needs
Our technicians are state-certified electrical contractors, as well as Tesla Recommended Electricians. We have the experience and qualifications to install all Electric Vehicle Systems. Allow our team to serve your new electric vehicle charging needs.
Book Online
Book Online