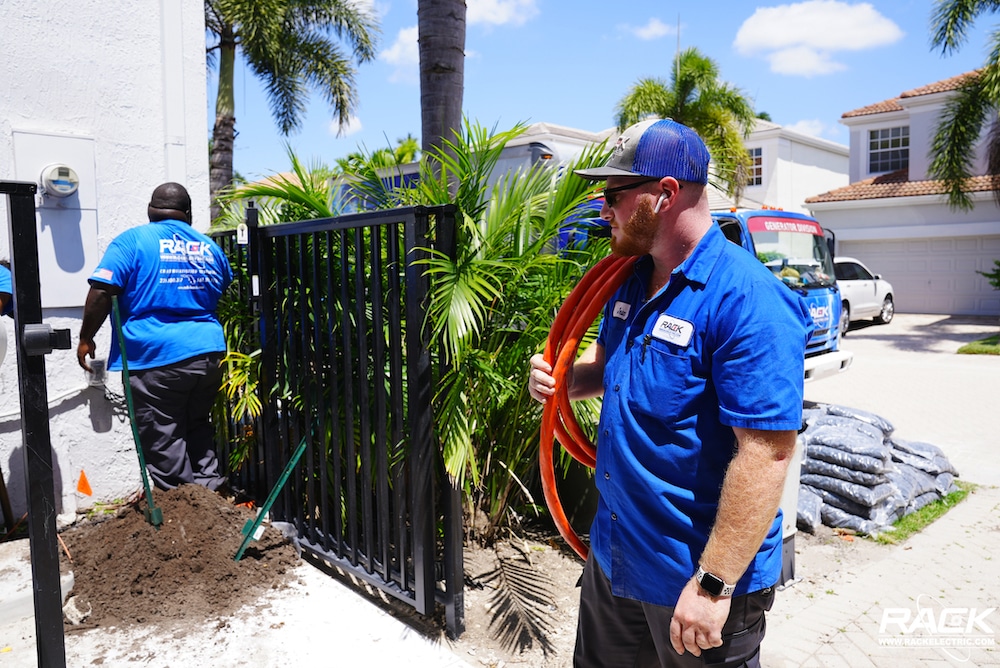 Family Owned, State Known
Rack Electric is a state-certified, family owned and operated electrical contracting company specializing in Commercial & Residential Service, Automatic Standby Generators, New Construction & Sustainable Energy.
Ever since this company was founded by John Rack, it's been pedal to the metal. Our goal is to continue innovating and providing you with the best electrical contracting service possible.
We're confident that, given the opportunity, Team Rack will quickly impress you with their industry expertise and passion to get the job done efficiently.
Highly Trained Technicians
State Certified Contractors
All About Family
John Rack, CEO, has always been a family oriented man. He started this company on his own, after his career as a New York City firefighter and upon moving to South Florida. After some time, Jesse Rack, John's son, moved down to Florida to get involved in the family business. John passed on all his knowledge and background in architecture and electrical contracting to his son and now they run Rack Electric together. Business is booming and has never been better!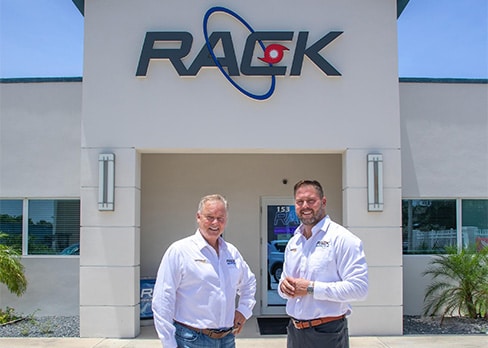 Why Choose Rack
Teamwork

We're the electrical and generator industry leader for a reason. At Rack, we encourage each of our team members to work together to solve every single challenge we face.

Quality

We won't just meet your expectations; we'll exceed them. We believe in quality over quantity. We will prove ourselves to you through the success and the quality of your project.

Turnkey

We offer complete turnkey systems. All of our installations are ready to go after we complete our work. We never walk away until the job is 100% finished and you're 100% satisfied.
Company History
Reliability is built equally on credibility AND responsiveness. Our customers can count on us because we only employ people who have been through rigorous training and testing under expert supervision AND we're always there to expertly deliver on what we promise.
We are thorough communicators, which keeps everyone in the loop. We hold the principle that cheap is expensive so we don't take shortcuts. We don't point fingers, either. We take personal ownership of our responsibilities. And, we are happy to help any chance we can.
Our Mission
Our mission is to tackle each job with professionalism and diligence. We aim to complete each project the right way the first time. We ensure that when we leave your property, we've performed a superb job and you're completely thrilled with our work. Rack Electric's electricians have been expertly trained in everything from wire replacement, to generator installation, and everything in between. We have the experience necessary to accomplish any job of any size. We want nothing more than to provide our expert electrical and generator services to not only Boca Raton, but all of South Florida. This has been our mission since John Rack opened Rack Electric's doors in 1994, and it will continue to be our mission well into the future as we continue leaving our mark across South Florida.
Book Online
Book Online
What's Next for Rack
We are your certified electricians in South Florida. Each of our electricians has been through rigorous training and testing under expert supervision, so they know what they're doing and how to get you the results you need. Our reliability is built on this credibility and also on the ways we are responsive to your needs. We are so committed that we are growing, having merged with Energized Electric we are able to provide even more to our South Florida customers When you call us, we will get to you fast and deliver on the commitments we make to you.