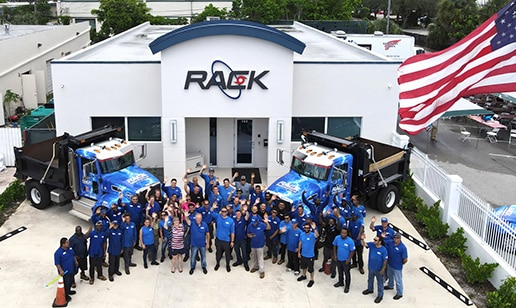 Generators Stuart, FL
In need of reliable generator solutions in Stuart, FL? Reach out to Rack Electric without delay. We offer a comprehensive array of Stuart generator services throughout Martin County, spanning installation, maintenance, and repair. Serving both residential and commercial clients, we also provide gas, electrical, solar, and EV charging services. Connect with us now!
Our South Florida Generator Services
Book Online
Book Online
Stuart Generator Installation
When a new generator is in order or if you're yet to have one, give us a call. Our experts will guide you to the ideal generator in Stuart for your requirements and promptly install it. Count on us to ensure your home remains safe and secure, regardless of the weather outside!
Stuart Generator Repair
Is your Stuart generator functioning subpar or not at all? Don't delay – contact Rack Electric. Our proficient Stuart generator repair technicians will swiftly diagnose the issue, rectify it, and restore your peace of mind. Your satisfaction is our priority, no matter the challenge!
Stuart Generator Maintenance
To keep your generator in peak condition throughout the year, entrust it to our Stuart generator maintenance service. We'll conduct comprehensive tests, inspect all components, and ensure your generator is primed to perform whenever needed. Should any repairs be necessary, rest assured, we'll address them promptly.
Stuart Generator Monitoring
Stay connected to your Stuart generator from anywhere with our advanced monitoring setup. Monitor its status, track usage, and run diagnostics remotely. With our cutting-edge generator monitoring technology, you're in control even when you're not at home.
Stuart Emergency Generator Services
During a storm or a critical outage, a malfunctioning generator can spell trouble. For fast and efficient Stuart emergency generator services, give us a call. Our 24/7 availability ensures you get the power you need, when you need it most.
Stuart Gas Services
Do you run your Miami generator on liquid propane or natural gas? Rack Electric can assist you with obtaining the fuel you require and installing the tanks in the ground so that you will always have it to rely on. We can also maintain existing tanks or assist you in monitoring your tanks so you never have to guess how much fuel is left or the condition of your tank.
Stuart Electrical Services
Experience a wide spectrum of electrical services in Stuart, FL tailored for both residential and commercial properties. Our proficient Stuart electricians offer:
Electrical repairs & installations
Safety inspections
Electrical panels & circuit breakers
Wiring & rewiring
Lighting
Security systems
AV systems
CO2 & smoke detectors
And more!
Book Online
Book Online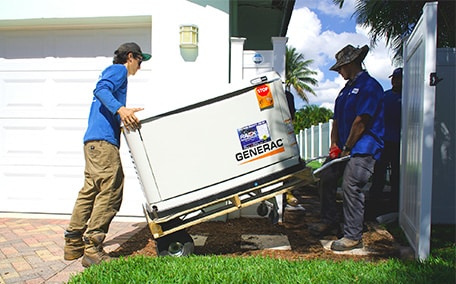 Why Call Us for Your Generator Services in Stuart
Rack Electric is your trusted partner for all things generator-related in Stuart, FL. Customers choose us because:
Offer upfront pricing, financing options & guarantees
Are family-owned and operated
Use industry-leading equipment & technology
Are a premier Generac dealer & a state-certified contractor
Are available 24/7 for emergencies
Offer turn-key, ready-to-go services
Have your back, no matter what
Stuart Solar Services
Is it time to begin using solar energy? Contact Rack Electric right away if you want to learn more or are ready to install solar panels in Stuart, FL. We'll visit to your home or business, examine your solar needs, and then install and commission your panels. Our professionals can also help you resolve solar panel difficulties so you can get the most out of your system.
Stuart EV Charging Stations
Do you need a new Stuart EV charging station or stations for your house or business? Rack Electric's skilled electricians can set up Level 2 and Level 3 EV charging stations. Our crew will discuss the project with you, then install your system and ensure that it is fully-operational before we leave.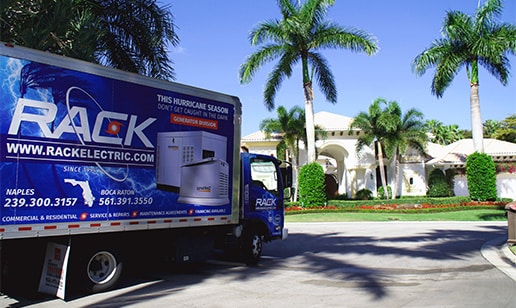 Reliable Help for Stuart Generators & Electrical Systems
Count on Rack Electric for all your generator and electrical needs in Stuart, FL. Our dedicated team of generator experts and electricians is at your service. Schedule an appointment today and experience top-quality solutions that ensure your Stuart electrical system operates flawlessly. Contact us now!
Book Online
Book Online