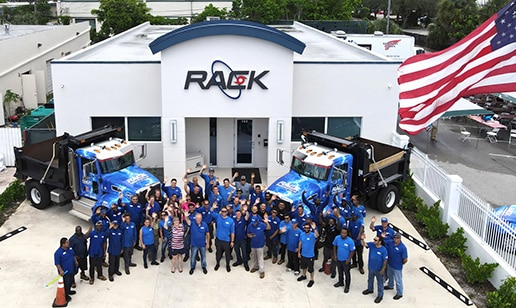 Kendall Generator Services
A home's electrical system is what keeps the entire house alive at all times of the day. Wiring tends to get old and fall apart after a period of time. This causes certain appliances throughout the home to shut off. Homeowners may elect to repair it themselves, but it's better to leave it to the professionals here at Rack Electric. We've been servicing the Kendall area for over 20 years, so we have the experience necessary to provide electrical and generator services in Kendall flawlessly. We're able to install new electrical systems, repair any current wiring issues, and maintain any pre-existing electrical systems. We also provide full Kendall generator services, such as installation, repair, and regular maintenance. Rack Electric makes sure that everything is running efficiently so the homeowner never has to worry about something not working correctly.
Kendall Generator Services
Residential Electrical Service
Rack Electric has been servicing South Florida for over 20 years. We are equipped with the best electricians who proudly tackle any project that we undertake. Our mission is to provide affordable and powerful electrical services to the entire South Florida area. We've experienced 24 Hurricane Seasons and are prepared to better equip homes for the next one. Whether installing a backup generator in Kendall or a charging station for the newest electric vehicle, we're ready to get South Florida running as efficiently as possible.
Residential Standby Generator
South Florida is constantly hit with a stream of tropical storms and hurricanes. These massive storms can knock a home generator system out, causing the house to completely lose power. A portable generator can only run for around eight hours before needing to be refueled. Fuel is hard to find when a hurricane hits, and portable generators can only run two or three appliances at a time. Standby generators are a perfect safety net for when the first generator goes down. A standby generator is able to constantly power the entire house for extended periods of time. Rack Electric is able to quickly and efficiently install one, so your house is prepared for Hurricane Season.
Residential EV Charging Station
We here at Rack Electric make charging an electric vehicle at home as easy as possible. Having a charging station at home is a very cost-effective alternative to charging at public stations. We're able to install any vehicle charging system for car manufacturers such as Tesla, BMW, Ford, and a plethora of other brands. This ensures that electric vehicle owners will have a car that's fully charged and ready to hit the road every morning.
Kendall EV Charging
EV CHARGING STATIONS IN KENDALL
Thanks to their rising popularity, electric vehicles have been seen more on the road today than ever before. For this reason, more EV charger stations have been positioned around the nation, providing more convenience for EV owners to charge their vehicles. Some EVs are even sold with a standard plug for charging themselves. But even though this is so, charging with a standard outlet can take some time. At our company, we've installed numerous electric vehicle charging systems in Kendall, offering clients the opportunity to reduce the charging process by more than half the time. Rack Electric is certified to equip your Kendall property with this system so that you're able to conveniently drive your EV on the road immediately. When you hire Rack Electric to install your EV charger in Kendall, we feel certain that you'll benefit from our services significantly.
Since their introduction, EVs have been acknowledged for being good substitutes for transportation because of rising gas prices. And even though electric charging is popular for being less costly, it's still an inconvenience for EV owners. Increasing Kendall EV charger stations have helped to implement more electric vehicle-friendly environment. But while you can charge your EV at any one of these stations, there's no reason that you should waste your own time driving them. With our 240-volt EV charger station in Kendall that's created for charging electric vehicles quickly and efficiently, you can minimize downtime and allow electric vehicle owners to stay mobile while going green.
Mobile Connectors and Adapters
There is plenty of equipment available out there for EV owners to charge while out on the road. a 20-foot extension cord helps to assist EV owners with accessing any EV charging station in Kendall. With an adapter, your EV is able to charge anywhere at any time. A NEMA 5-15 will assist you by utilizing the standard 110-volt outlet while the NEMA 14-50 helps in hooking vehicles up to bigger outlets. In most cases, EVs will charge around 29 miles of range per hour, but you can easily increase the speed with wall connectors. Wall connectors can offer about 52 miles of range per hour of charging.
Residential Charging
Kendall residential EV charging stations offer total convenience and cost-effectiveness. Even though most homes aren't constructed with a charger station, Rack Electric is able to provide you with their EV charger installation services in Kendall. When you have a brand new at-home EV charger station, you're able to continue carrying out your daily errands and other activities as charging will only take up roughly 4 hours for an EV with a 240-volt outlet.
Rack Electrics EV charging station offers the ultimate convenience of charging at home instead of having to drive to another location. But best of all, it can be installed in your garage or carport at a price that costs less than using a standard public charging station. Charging stations use less power than an air conditioning unit and aren't needed as often.
Commercial Charging
With a Kendall EV charger installed, commercial property owners are able to make a really good investment. And this is mostly thanks to our Kendall EV charger installation services being able to drastically increase your property's value.
Thanks to the rising popularity of the eco-friendly building industry, numerous building owners feel inclined to utilize energy-saving options. When you have your commercial property fitted with one of our Kendall EV charger stations, you can have more range and flexibility that cuts costs on constant refueling.
Regardless if your Kendall home or business needs an EV charger installation, Rack Electric has the best tools and experience to install an EV charging station. Call 561-666-8960 now for a free quote.
Benefits of Having an EV Charger in Kendall
EVs are recognized for being eco-friendly in comparison to gas-powered vehicles over the years. By having a Kendall EV charger station installed, owners can charge conveniently as opposed to traveling far. And the greatest thing about them is that they provide financial benefits.
One disadvantage with EVs is that there are very few of them in existence out on the road, causing there to be very few charging stations. But if you're inconvenienced with traveling constantly to charge your EV, you'll be interested to know that there's an easy solution to charging them. That solution involves Rack Electric's electronic vehicle charger installation in Kendall – a service that will grant you quite a few benefits.
Convenience
A Kendall EV charger provides quite a few advantages. The most prominent of the bunch, however, is that it offers the ultimate convenience. Even when there's already a public EV charger station nearby, you'll still need to travel from home just to charge your vehicle. And as a result, all this driving will obstruct your carrying out of daily errands and/or other activities. But when an EV charger station is installed in your Kendall property, you're able to simply save time just by plugging your EV into the charger.
Cost-Effective
If your EV came with a standard wall plug, then you can just use that to charge your car. But keep in mind that while it's convenient, the plug type that usually comes with most EVs (level 1 plugs), can drain a tremendous amount of your property's electricity. And this is simply due to the fact that these plugs can charge EVs very slowly, resulting in you having to pay more out-of-pocket for electricity as your EV will demand it in order to function.
Our Kendall EV charger installation services are able to assist you by allowing you to never stress over this problem again. Our Kendall charger stations are made to quicky charge your EV. And because of this, you won't only be able to drive your EV again sooner than often, but high-cost electricity no longer exists along with your EV.
Speedier Recharge
Most EVs are charged very slowly with the standard plugs that come with them. And because of this, it can inconvenience EV owners when they need to be somewhere as soon as possible. With a Kendall EV charger station, you're able to reduce charging in roughly half the time it would take with a standard plug.
Kendall Electrical Services
ELECTRICIANS IN KENDALL
Rack Electric is a full-service Kendall electrician company. We provide an array of electrical services for residential and commercial buildings. Having a properly working electric system is crucial for any business or home. An electrical system powers a building and impacts its function. Businesses rely on financial departments as well as their online business to run on an efficient electrical system. Homes depend on an electrical system for appliances such as a refrigerator and washing machine. Rack Electric is a family owned and operated company that provides certified electricians who offer the best service for any home or business.
KENDALL ELECTRICIAN SERVICES
Install Lighting Fixtures
The right kind of lighting fixtures is essential for completing any room. An electrician in Kendall would need to perform this job in order to provide professional work. The electrician would begin by checking the voltage with a voltage detector. This device tests the presence of electricity in a piece of equipment. Using a wire bolt cutter, the electrician can shorten screws without running the threads. Next, the individual will extend short wires with an extra wire connected stab-in which needs to be the correct size. A box extender will then be placed over the old box behind the wall surface. This is common when a layer of wood or drywall has been installed over the original ceiling. The electrician will then bend a scrap of wire to support the fixture as the device is being installed. A screw is then aligned with a thin screwdriver to hold the fixture's canopy in place.
Install and Maintain Wiring
Electrical wiring is an electrical installation of cabling and is associated with devices such as switches, distribution boards, and lighting fittings in a structure. In most modern homes a nonmetallic metal wiring is used to wire a home. The wires are wrapped inside a plastic sheathing. The proper wire size is essential to any electrical wire installation. The correct size of the wire will indicate the diameter of the metal which is based on the American Wire Gauge system. Wiring is used to run many appliances and fixtures in a household and allows systems to run efficiently. Extension cords, cooktops, light fixtures and lamp cords all use a certain type of wire Gauge and allow these devices to function properly. Our Kendall electricians can help you wire your home or business.
Replacing and Upgrading An Electrical Panel
Electrical panels are important to upgrade or replace in a home. Older homes often have electrical panels that are outdated or not up to code. Panels come in various sizes measured by their amp capacities. Although this might be an expensive job, this needs to done to ensure that the house is safe. If a panel is old and made with outdated materials, it can pose a potential fire hazard.