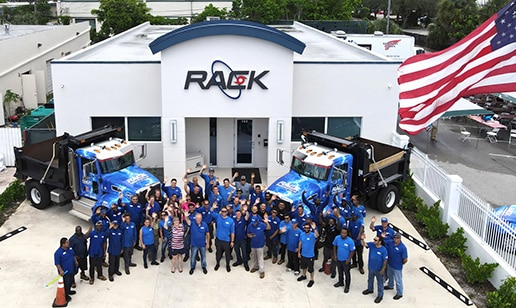 DEERFIELD BEACH RESIDENTIAL STANDBY GENERATORS
Is your home in Deerfield Beach ready to power through this coming hurricane season and the next? At Rack Electric, we ensure your home and your family are not left in the dark by providing the most reliable and efficient residential standby generators in Deerfield Beach.
Our local electricians are state certified and have over twenty years of hurricane season preparation for residents of Deerfield Beach. With its award-winning "Blue Wave" beach and the longest cable ski courses in the United States, the over 120-year city has seen its share of storms.
Hurricane season typically begins throughout the months of June and November. With Rack Electric, your home stays powered and prepared for any tropical storm or hurricane. Choose from one of the many Generac® residential standby generators we have available for installation and ensure your home stays powered throughout each hurricane season.
TURNKEY STANDBY RESIDENTIAL GENERATORS
TURNKEY STANDBY RESIDENTIAL GENERATORS
Does your home use an old-fashioned generator for emergency power? If not, then you know first-hand how uncomfortable it can be being without air conditioning as a Deerfield Beach resident. If you do have a portable generator, then you're familiar with how they can operate for about eight hours before refueling.
Anyone who has lived in Deerfield Beach for one or more hurricane seasons knows that fuel quite challenging to get after a hurricane strikes. That is why having a gas-powered generator when the electricity is out for days or a week can be more than an inconvenience.
At Rack Electric, our standby residential generators provide an invaluable back-up or replacement for your portable home generator. Our standby generator can steadily power your entire home for extended periods. Reach out to one of our experts today and have your residential standby generator promptly installed to keep your home powered and protected this hurricane season.
EV CHARGING INSTALLATION IN DEERFIELD BEACH
Thanks to their years of gained popularity, electric vehicles are more and more common on the road each day. Due to this, more EV charger stations have been installed, providing more convenience for EV owners to charge their vehicles. And even though most EV's are designed to charge with a standard outlet, it can still take a while before they're fully recharged. At Rack Electric, we've installed many electric vehicle charging systems in Deerfield Beach, offering clients the chance to reduce the charging process by more than half the time. Our company is certified to equip your Deerfield Beach property with this system so that you can conveniently drive your EV on the road as soon as possible. When you choose us to install your EV charger in Deerfield Beach, we feel more than certain that you'll benefit significantly from our work.
Ever since they were first introduced to the public, EVs have been proven to be a better substitute in transportation because of rising gas prices. And even though electric charging is recognized for being less expensive, it's still not convenient for EV owners for gas-fueled vehicles. Deerfield Beach EV charger stations have helped to establish a more electric vehicle-friendly environment. While you can charge your EV through any one of these station, there's no reason that you should waste your own time driving to them. With our 240-volt EV charger station in Deerfield Beach that's created for charging electric vehicles quickly and efficiently, you can minimize downtime and allow electric vehicle owners to stay mobile while going green.
Mobile Connectors and Adapters
Due to a wide assortment of equipment, EV owners are able to keep their vehicles charged as they drive on the road. And with a 20-foot extension cord, they can charge their EV at just about any place they go to that has a Deerfield Beach EV charger station. When you have an adapter, your EV is able to charge just about anywhere at any time. a NEMA 5-15 will assist in utilizing the typical 110-volt outlet while the NEMA 14-50 helps in hooking vehicles up to bigger outlets. In most cases, EVs will charge roughly about 29 miles of range per hour, but you can easily increase the speed with wall connectors. Wall connectors can offer about 52 miles of range per hour of charging.
Residential Charging
A Deerfield Beach residential EV charging station will provide you the benefits of convenience and cost-effectiveness. Even though most homes aren't created with a charger station installed, our company is able to provide you with our EV charger installation services in Deerfield Beach. With your brand new at-home EV charger station, you'll be able to carry out your daily errands and other activities as charging will only take roughly 4 hours for an EV with 240-volt outlet. Our EV charging station provides the convenience of charging at home, as opposed to driving to another location. But best of all, it can be conveniently installed in your garage or carport at a price that will cost less than using a public charging station. Charging stations use less power than an air conditioning unit and aren't needed as often.
Commercial Charging
With a Deerfield Beach EV charger installed, commercial property owners are able to make a really good investment. This is due to the fact that our Deerfield Beach EV charger installation service can significantly increase your property's value.
Thanks to the popularity of the eco-friendly building industry, countless building owners are compelled to utilize energy-saving options. When you have your commercial property accessorized with one of our Deerfield Beach EV charger station, you gain the ability to have more range and flexibility that cuts costs on constant refueling.
No matter if your Deerfield Beach home or business needs an EV charger installation in, Rack Electric has the best tools and experience to install an EV charging station. Call 561-391-3550 now for a free quote.
Benefits of Having an EV Charger in Deerfield Beach
EVs have proven just how eco-friendly they are in comparison to gas-powered vehicles over the years. Installing a Deerfield Beach EV charger station helps owners charge conveniently as opposed to traveling far. And the best thing about them is that you're able to save money with them.
One disadvantage with EVs is that very few of them exist out on the road. But if you happen to be inconvenienced because there isn't one close enough, you'll be happy to know that there's an easy solution to charging them. That solution involves Rack Electric's electronic vehicle charger installation in Deerfield Beach – a service that will grant you quite a few benefits.
Convenience
Having a Deerfield Beach EV charger provides numerous benefits. The most prominent one, though, is that it offers the ultimate convenience. Even when there's already a public EV charger station nearby, you'll still need to travel from home just to charge your vehicle. And as a result, too much driving can impose on your errands and/or other activities. But when an EV charger station is installed in your Deerfield Beach property, you can simply save time just by plugging your EV into the charger.
Cost-Effective
You can simply just charge your EV with the plug it came with. But just know that while this is convenient, the plug type that often comes with most EVs (level 1 plugs) can drain a good amount of your home's electricity. And this is because these plugs charge EVs very slowly, resulting in you probably having to pay more for electricity as your EV will demand it in order to function properly.
Our company's Deerfield Beach EV charger installation services can assist you by allowing you to never stress over this issue again. Our Deerfield Beach charger stations are designed to quickly charge your EV. Thanks to this, you won't only be able to drive again soon, but high-cost electricity is no longer prevalent.
Speedier Recharge
The standard plug that comes with most EVs will charge these vehicles very slowly. And due to this, it can inconvenience EV owners when they need to be somewhere immediately. With a Deerfield Beach EV charger station, you're able to reduce charging in roughly half the time it would take with a standard plug.
ELECTRICIANS IN DEERFIELD BEACH
For the last twenty (20) years, Rack Electric has proudly provided the residents of Deerfield Beach with a wide range of expert electrical services thanks to its team of dedicated electricians. Our team of state-certified, licensed electricians have been expertly trained and are fully equipped to handle electrical contracting jobs of any size. Rack Electric's electricians are capable of handling both residential and commercial electrical jobs in Deerfield Beach.
Rack Electric has built a solid reputation through our unerring dedication to providing world-class electrical contracting services and electricians for each and every customer. From the moment you call to the second our electricians leave your Deerfield Beach home or office, you can rest assured knowing that Rack Electric has taken care of every detail.
STATE-CERTIFIED AND LICENSED ELECTRICIANS SERVING DEERFIELD BEACH
Lighting Fixture Installation
If you're setting up your new Deerfield Beach home for the first time, going through the redesign process, or just bought a new lighting fixture, chances are you'll need an electrician to set it up. No need to worry, as Rack Electric is here for you. After setting up an appointment, we'll dispatch a team of state-certified, licensed electricians to your Deerfield Beach location and immediately get to work. We understand how important it is for you to be able to get back to work in an office or enjoy your home, which is why we work tirelessly to ensure the best possible job in the least amount of time. Our electricians will make sure you're happy with their work before they leave, as we don't want to leave you with a half-completed job. You can count on Rack Electric's expert electricians to get the job done right.
Wiring Installation and Maintenance
While many of us might think we know what we're doing when we begin to mess with the wiring, chances are it's best to leave it to an experienced team of electricians to get the job done. If you need a home entertainment system set up or even a wire ran through the walls and into another room, Rack Electric can handle it. Aside from proper installation, wiring also tends to grow old and breakdown over time, which can lead to your devices suddenly ceasing to work, or potentially dangerous situations. Our team can replace old and withered wiring with a brand new wiring system, ensured to keep everything running the way it should. Our Deerfield Beach electricians can schedule out meetings to visit your location every so often to make sure that your wires are all connected properly and not falling into disarray. If you need an electrician to replace and maintain your wiring, then you need Rack Electric.
Electrical Panel Replacement and Upgrades
One of the most overlooked and underappreciated pieces of equipment in your home is more than likely the electrical panel. It's the brain of your house, ensuring that every room and the electrical socket is receiving a steady stream of electricity. As your electrical panel grows older and you continue to increase your electrical usage, you grow closer to the electrical panel becoming incapable of powering everything or may even pose a potential hazard. Thankfully, Rack Electric is able to upgrade your electrical panel. We'll both bring it up to code and ensure that it can handle your daily electrical usage, as to avoid any dangerous situations. Call Rack Electric today at 1-561-391-3550 to schedule your Deerfield Beach home or a business electric repair or installation for a better and more efficient system.
Deerfield Beach Underground Tank Installation Services
Rack Electric's Deerfield Beach Underground Tank Installation Services
Rack Electric's staff of industry experts are deeply passionate about their work and are more than dedicated to providing Floridians the power they need when the lights go out. Because Florida is highly vulnerable to powerful storms during hurricane season, power outages are very likely to occur. And during moments when power outages occur, if you're not prepared entirely, you'll be living in complete and total darkness as you attempt to carry out your daily routines. But by hiring us, we can give you one of our high-end generators to ensure that your property is lit when darkness occurs. Plus, we can also give you our Deerfield Beach underground propane tank installation services to ensure that your new generator is able to run whenever an outage occurs.
Our company's staff is very experienced and knowledgeable. But other than that, our staff is also deeply versed in the rules and regulations surrounding underground tank installation. You can best believe that with their professional assistance, the underground tank installation process will go smoothly and with no issues at all.
Rules & Regulations Surrounding Underground Tank Installation in Deerfield Beach
The laws that surround underground propane tank installation in Deerfield Beach are very multifaceted, so much so that there would be too much material to include on this page. We can, however, provide you with a simple guideline that indicates the required size for a proper ditch to fit an underground tank.
There are basically two sizes that most Florida residents go for in terms of underground propane tanks. They include 120 gallon and 250 gallon tanks.
If you are interested in having a 120 gallon tank installed on your property, the requirements that need to be fulfilled including having a ditch that's 30 inches deep, 30 inches wide, and 6 feet long. If you have a larger property (typically a commercial property) you may instead want a 250 gallon tank, to which you will need space that's adequate enough to dig a hole that's 4 feet deep, 4 feet wide, and 8 feet long.
When you choose to have a standby generator installed, you should always make sure that you have more than enough space on your property's grounds for an underground tank. If you're not really sure if the space on your property is enough, feel free to call Rack Electric for our professional opinion. Our team will be able to tell you if you have the right amount of space for underground propane tank installation in Deerfield Beach.
These are the guidelines required for the proper burial of your underground propane tanks.
Deerfield Beach Under Paver Propane Tank Installation
As you're assessing your property's grounds to look for possible locations to have your new underground propane tank installed, feel free to evaluate the areas where there are also pavers. While it may not seem possible, you may be surprised to know that there are numerous businesses that are versatile when it comes to tank installation. Especially Rack Electric where we can give you the greatest under paver propane tank installation in Deerfield Beach.
We here at Rack Electric completely understand how much residents value their properties because of their appeal. Because of this, our Deerfield Beach under paver propane tank installation services will ensure that when your new tank is buried under pavers, there'll be no problems whatsoever. And after the tank is installed, remodeling the pavers back into place will be of no issue whatsoever. In fact, it will seem as if no changes were made whatsoever once we're finished.
Why Choose Rack Electric For Their Deerfield Beach Underground Tank Installation
We here at Rack Electric are mindful of just how common it can be for Florida properties to lose power in the event of a storm. With hurricane season being a reoccurring issue, we find that generators are a necessity for countless property owners. But you as a property owner shouldn't only hire any sort of service provider for generator and underground propane tank installation. You should also ensure that you can hire a business that's experienced, equipped, and knowledgeable about the rules and regulations regarding both generators and underground tank installation. And this is where Rack Electric comes into play.
Don't be like the many other Floridians living in the dark when you can have power supplied to you at your leisure. So when you call us for our generators, feel free to inquire about our Deerfield Beach underground propane tank installation services. Our methods are efficient and effective when it comes to installing underground propane tanks. So you can trust that once we've finished, your new generator will be ready to perform in the darkest of times while powered by an underground tank.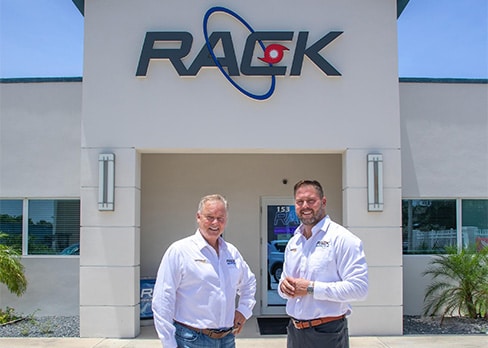 PROFESSIONAL ELECTRICAL SERVICES FOR DEERFIELD BEACH
Whether you are looking to upgrade from a gasoline-powered portable generator or are making an essential investment in your hurricane preparedness plan, with Rack Electric, your home's power is guaranteed to stay on during the strongest hurricanes. Our state-certified electricians handle every step of your Deerfield Beach generator installation process, including assistance with financing.
Book Online
Book Online
Rack Has Your Back
Serving All South Florida Counties