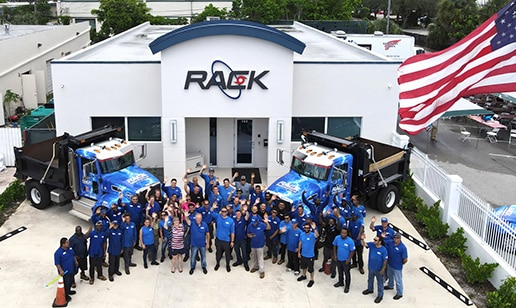 Generators Miami, FL
For all your Miami generator needs, don't hesitate to connect with Rack Electric in Dade County. We provide a comprehensive array of generator services, including installation, maintenance, and repair. Our expertise also extends to gas services, electrical services, solar services, and EV charging services, catering to both residential and commercial customers. Reach out now to get started!
Our South Florida Generator Services
Book Online
Book Online
Miami Generator Installation
The City of Miami, situated along Biscayne Bay, and the Greater Miami Area, includes gorgeous beaches such as Lummus Park Beach, Haulover Beach, the South Pointe Park Pier, the Bill Baggs Cape Florida State Park and its historic lighthouse, and Crandon Park, among others. From the residents of the sleepy beach town of Surfside to the well-heeled city of Bal Harbour, all are familiar with the common power outages that come with living in Miami in hurricane season. Miami homeowners know the importance of having reliable power, which is why Rack Electric uses state-of-the-art generators on the market.
When you need a new generator in Miami, FL or wish to install a generator in Miami for the first time, reach out to us. Our experts will help you identify the ideal generator for your needs and promptly carry out the installation. With our Miami generator professionals, your home's safety is guaranteed, regardless of the weather conditions outside.
Miami Generator Repair
If your Miami generator is performing inadequately or has stopped working altogether, don't delay – contact Rack Electric right away. Our Miami generator repair technicians will swiftly diagnose the issue and provide speedy solutions to restore your generator's functionality. Trust us to have your back, whatever the situation!
Miami Generator Maintenance
Ensure uninterrupted generator operation throughout the year by relying on our Miami generator maintenance services. Our experts will visit your location, thoroughly test your generator, inspect its components, and ensure its readiness to function when needed. If any issues arise, we'll promptly inform you and perform the necessary repairs, putting your worries to rest!
Miami Generator Monitoring
With our advanced technology, you can remotely monitor your Miami generator's performance even from a distance. Stay informed about its operation, activation, duration of use, and run diagnostics effortlessly. Our Miami generator and tank monitoring system empowers you to keep track of your power supply, even when you're away.
Miami Emergency Generator Services
During storms or critical situations, when your Miami generator is down, and you need power urgently, Rack Electric is at your service. Call us anytime, day or night, and we'll promptly respond to restore your generator's functionality, ensuring your power needs are met swiftly.
Miami Gas Services
Do you run your Miami generator on liquid propane or natural gas? Our Miami gas services team can assist you with obtaining the fuel you require and installing the tanks in the ground so that you will always have it to rely on. We can also maintain existing tanks or assist you in monitoring your tanks so you never have to guess how much fuel is left or the condition of your tank.
Miami Electrical Services
We also provide a comprehensive range of electrical services in Miami to both residential and commercial customers. Our Miami electricians are standing by, eager to assist you! Please contact us if you require:
Electrical repairs & installations
Safety inspections
Electrical panels & circuit breakers
Wiring & rewiring
Lighting
Security systems
AV systems
CO2 & smoke detectors
And more!
Book Online
Book Online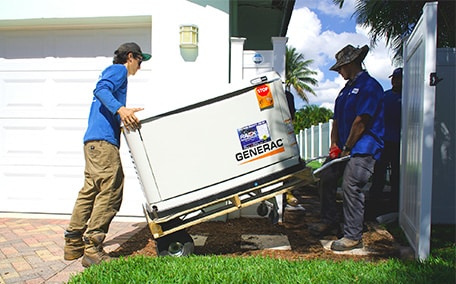 Why Call Us for Your Generator Services in Miami
Rack Electric is your trusted partner for all things generator-related in Miami, FL. Customers choose us because:
Offer upfront pricing, financing options & guarantees
Are family-owned and operated
Use industry-leading equipment & technology
Are a premier Generac dealer & a state-certified contractor
Are available 24/7 for emergencies
Offer turn-key, ready-to-go services
Have your back, no matter what
Miami Solar Services
Is it time to start using solar energy? If you want to learn more or are ready to install solar panels in Miami, FL, contact Rack Electric now. We'll come to your house or company, assess your solar needs, and then install your panels and get them up and running. Our experts can also assist you fix solar panel issues so you can get the most out of your system.
Miami EV Charging Stations
Do you require a new electric vehicle charging station or stations for your home or business? Rack Electric's professional electricians can install Level 2 and Level 3 EV charging stations in Miami, FL. Our staff will consult with you before installing your system and ensuring that it is operational before we leave!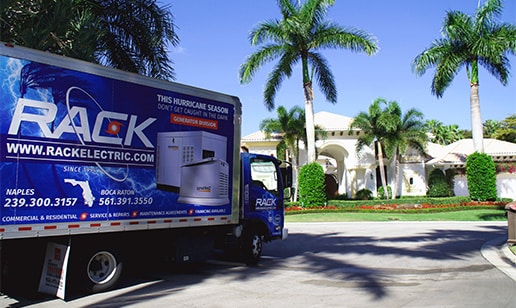 Get Generator & Electrical Help in Miami Now!
Your Miami generator and electrical needs are our priority. Reach out to Rack Electric and our expert team will promptly address your requirements. We're dedicated to ensuring your electrical systems operate seamlessly and you always have power in Miami, FL. Schedule an appointment with us today!
Book Online
Book Online