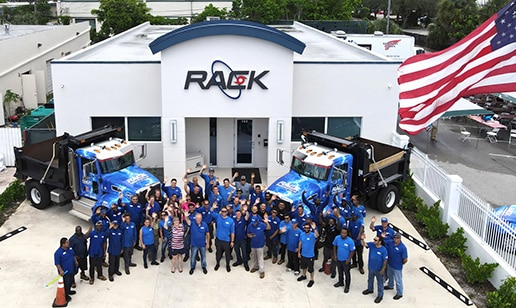 Electrical and Generator Services in Fort Myers
Rack Electric is a state-certified, family-owned business that has worked its way into becoming the most trusted electrical contracting service to exist in Florida. We've earned that title due to our services in the installation of automatic standby generators. During a power outage, your leisure won't be disrupted as you have energy deployed at your disposal coursing through your home and providing you backup power. We're confident that you'll be impressed by the industry expertise demonstrated by our professional team at Rack Electric, adding you amongst our list of satisfied customers.
Rack Electric can install generators for any Fort Myers home.
Fort Myers Standby Generators
With the installation of our residential standby generators, you can expect your lights to be kept on while the rest of the neighborhood is sitting in darkness. Because most homes are powered by miles of power lines and networks of substations and transformers, they are susceptible to mass outages. When damage and/or malfunctions occur to any of these pieces of technology, restoration/repair can take from seconds to days at a time depending on the severity of the situation. When you have a standby generator installed on your property, you can expect power restored to your home during a blackout. Our standby generators provide roughly 3,000 hours of use.
Hurricane Season Planning for Your Home
Since they've been documented, over 500 large storms have struck the state of Florida. Despite how much we're warned, Floridians are notorious for shrugging off these storms. Typically, we don't put up our window panels until a few hours before the storm arrives. And once we're inside our homes, our plan is just to simply wait it out. It's not until we're in our homes and the lights go out that we realize the severity of the situation. Because many hurricanes can cause significant damage, you can expect energy lines to be knocked over. Even with a Category 1 storm, power outages are almost guaranteed to happen. When you have a standby generator installed by Rack Electric, however, you'll be able to avoid extensive blackouts.
Fort Myers Standby Generator Installation
You can expect Rack Electric to service your home and install your generator right away. Shortly after you contact us, we visit your location where we lay the foundation for your standby generator. We are equipped and ready to install your new property accessory, run diagnostics, and acquire any permits required. While many other companies aim to install your new generator as soon as possible we take our time to install yours correctly the first time. You and other residents' well-being are our primary concern, which is why we ensure to get everything done properly.