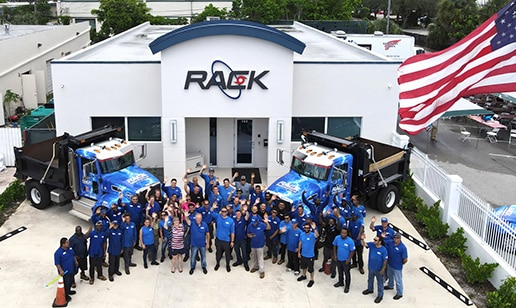 Tank Utility Monitoring in Fort Pierce
With propane tank monitoring from Rack Energy and Tank Utility, you can keep your family comfortable and increase your sense of security in Fort Pierce. We can help you keep track of the level of fuel in your tank so you always have the power you need.
Become a member of our tank monitoring service so you can:
Avoid Run-outs Save Energy & Money
Get Alerts When Your Tank is Low
Monitor Your Tank When Away
See Your Tank Levels From Your Android or Apple Device
Contact us today to have the latest tank monitoring technology so you never run out of fuel again!
Why Choose Rack
Teamwork

We're the electrical and generator industry leader for a reason. At Rack, we encourage each of our team members to work together to solve every single challenge we face.

Quality

We won't just meet your expectations; we'll exceed them. We believe in quality over quantity. We will prove ourselves to you through the success and the quality of your project.

Turnkey

We offer complete turnkey systems. All of our installations are ready to go after we complete our work. We never walk away until the job is 100% finished and you're 100% satisfied.
Our Gas Services
Book Online
Book Online
Steps to Getting Your Fort Pierce Tank Monitor Installed
1. Join our Fort Pierce Tank Monitoring Service today!
Congratulations! You'll receive a new device for your tank and unrestricted access to the mobile app with the annual tank monitoring service, giving you peace of mind that your family will keep warm this winter.
2. Get the Device Professionally Installed On Your Fort Pierce Tank!
Professional installation of the device on your tank will be performed by a member of the Rack Energy team. While you are renting from us, we will continue to keep an eye on your tank's level and service the equipment.
3. Get the Rack Energy mobile application!
Customers of Rack Energy can download the Tank Utility App once the monitor has been physically installed. Visit the Apple App Store or Google Play store to download the app.
Set up your tank details and get ready to see your tank level in a matter of minutes once we provide you with the device number for your tank.
4. Make Use of the App to Stay Safe and Warm This Winter!
You may create alarms to notify you when your tank becomes low, and you can view the real-time level of your tank from anywhere with our tank monitoring service!
You'll have the knowledge required to avoid run-outs this winter, ensuring the safety and warmth of your family.
Book Online
Book Online
How Tank Monitoring Works
Watch our video to learn more about how our tank monitoring service in Fort Pierce works. Get a quick overview of:
Monitor Installation
Benefits of Using the App
Who Should Sign Up
See your tank level from your iPhone or Android device!
Call us today to schedule your Fort Pierce tank monitoring installation: